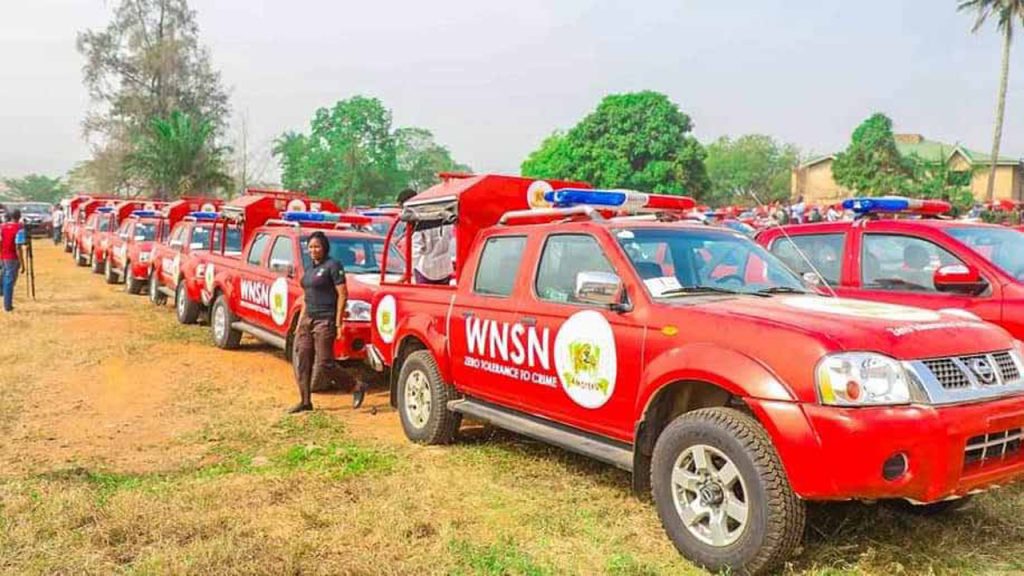 Operatives of Amotekun Corps in Ondo State have arrested two persons for allegedly disguising as lunatics to commit crime.
The 'mad' men were part of 26 suspects paraded at the command's headquarters in Akure.
The Ondo State security agency network, therefore, warned residents of the state, yesterday, that some persons have devised means of perpetrating crimes by pretending to be lunatics.
The Commander of the Corps, Adetunji Adeleye, while urging the public to be wary of those roaming the streets under the guise of being lunatics, said that expensive phones were found on one of the suspects, while another one hacked his landlord to death and started behaving like a lunatic.
The Amotekun boss said some persons always fake insanity to attack residents.
He said: "We have two cases, and it is becoming rampant; almost every week. While searching for these mad people, we found expensive phones, and we found out that majority of them only pretended to be mad, to gather information in the area where they intend to operate. We have two of them, one from Idanre and one from Igbara-Oke.
"It is actually dangerous to accost a mad man as anything could happen thereafter. The best thing is to give us timely information, and we will contact relevant security organisations to assist in ensuring that they are brought to book."
Adeleye also revealed that kidnappers from Ogun State were also arrested.
He said the kidnappers killed their victim, adding that the arrest was made possible with the collaboration of the Ogun Amotekun Corps.
"The first part of that crime actually took place in Ogun State. So, we are set to hand over the suspect, who had been a wanted criminal, to the Police Command of Ogun State any moment from now.
"Last week, we assisted the Federal Road Safety Commission (FRSC) in enforcing use of registration numbers on vehicles and motorcycles. We are open to all agencies for such assistance.
"We have another syndicate of armed robbers that operate on the highways that were caught in the act. Some of them actually opened fire on our men on patrol.
"All of them, totalling 26, have been profiled, and in conjunction with the office of the public prosecution, we will take them through the normal prosecution process," he said.
The Ondo State Amotekun commander, however, reassured the people of the state that, while relying immensely on their support for timely information, the agency would continue to work hard to curb criminal activities in the state.
By Adewale Momoh